During the first open enrollment period for new health insurance plans available under the Affordable Care Act nearly 1 million New Yorkers signed up for coverage, and over 80% of them were previously uninsured.  That's great news, and a good advance on lowering New York's number of uninsured (previously, 2.5 million in 2013.)  For a full report on New York's success, click here.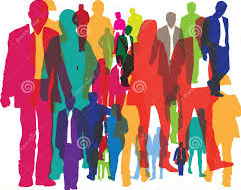 The next open enrollment period begins on this coming November 15th and runs until February 15th.  It will be our next opportunity to sign-up those who are still-uninsured for coverage.  To help everyone get ready for it, advocates and our allies have joined forces to plan a series of "Regional Enrollment Summits" across the state, to bring all stakeholders together to assess what happened previously, and plan for the coming fall and winter.
These events will bring together community leaders and stakeholders to review the first year of outreach and enrollment for health insurance coverage available through New York State of Health, our state's new health insurance marketplace. Health advocacy groups, navigators, community groups, health care facilities, unions, health plans, and small business representatives are all encouraged to attend.
In our area, two summits will be held in New York City and one on Long Island.  (There may also be one added in the Lower Hudson Valley – watch for further details.)  If your organization or union is focusing on outreach to uninsured New Yorkers and/or helping them to enroll in coverage, we invite you to attend one of them.
Here's the details about the NYC are summits:
Mon. Sept. 22, 10 a.m. to 1 p.m. – Long Island Summit; at 1199SEIU, 100 Duffy Avenue, Suite 3W, in Hicksville (adjacent to the LIRR train station); registration Luis.Valenzuela@1199funds.org (by Sept. 18)
Tues. Sept. 30, 10:30 a.m. to 2 p.m. – Brooklyn-Queens-Staten Island Summit; at York College, Faculty Dining Room, 94-20 Guy R. Brewer Boulevard (south of Archer Ave.), in Jamaica; registration Marcelle.Dinnall@1199funds.org (by Sept. 28)
The agenda for the summits will include:
Presentation by "New York State  of Health", our state's online health insurance marketplace
Panel discussion by groups doing public outreach and enrollment activities
Discussion groups to plan share best practices and lessons learned, and plan for the future.
Additional summits across our state include:
Fri. Sept. 12, 10:30 a.m. to 2 p.m. – Capital District Summit; at 1199SEIU, 155 Washington Ave., in Albany; registration saracouchwalden@gmail.com
Tues. Sep. 30, 1 to 4:30 p.m. – Central New York Summit; at Southern Tier Independence Center, 135 E. Frederick St, in Binghamton; register sarah.lourdes.lister@gmail.com
Thurs. Oct. 2, 9 a.m. to 12 noon – Western New York Summit; at 1199SEIU, 2421 Main Street, in Buffalo; register hepbuffalo@gmail.com
Sponsoring groups for the summits include Citizen Action of New York, Community Health Care Association of New York State, Community Service Society of New York, Healthcare Education Project of 1199SEIU/GNYHA, Health Care for All New York, and Raising Women's Voices-New York.  Additional co-sponsors for each local summit will be solicited.