As we all turn to the final month of the summer season, we want to follow-up with everyone about your support for our annual dues campaign, launched late last spring.  (You should have received a letter about it, but if not, please send us your address for future mailings.)  We want to wrap it all up by Labor Day, so now is the time to make your contribution, if you've not already done so.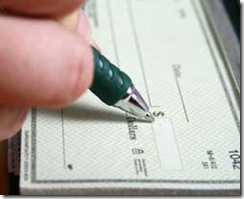 We want to thank the following for joining the "Health Care for All Team" for 2016 (to date):
Organizations and Unions:
Alliance for a Greater New York (ALIGN)
Associated Musicians of Greater NY, Local 802 AFM
Citizen Action of New York
Committee of Interns and Residents, SEIU Healthcare
Communications Workers of America, Local 1180
Community Health Care Association of New York
Community Service Society of New York
District Council 37 Retirees Association
Doctors' Council, SEIU Healthcare
GuildNet/Lighthouse Guild
International Cinematographers Guild, Local 600, IATSE
Make the Road New York
Municipal Hospital Workers, Local 410, DC 37, AFSCME
New York City Americans for Democratic Action
New York City Central Labor Council
New York Immigration Coalition
New York Professional Nurses Union
New York State Nurses Association
Primary Care Development Corp.
Physicians for a National Health Program, New York Metro Chapter
Planned Parenthood of New York City
Public Health Solutions
Individuals:
Richard Bergman
Carmelita Blake
Anne Bove
Lou and Sara Levitt
Jose Matta
Cheryl Merzel, MD
Ralph Palladino
Alec Pruchnicki, MD
Te Revesz
Jerry Shroder
While we're pleased with our organizational support, donations from individuals are low so far compared to previous years, so we want to challenge you to help us make our goal so that we can keep our budget in balance.  If you donate here online, you can even make it a "monthly sustainer" contribution!
Here's how you can make your personal contribution:
Send a check (see our address here)
Make an online donation by using the donate button to the right on this page.
Contributions from individuals are welcome at the following levels:
$100 — giving member
$75 — basic member
$35 — low-income member
$_____ (other)
We also welcome contributions from groups and unions at the following levels:
$500 – large groups
$250 – medium-sized groups
$150 – small groups
$_____ (other)
Your support for our 2016 dues campaign will enable us to continue to:
Promote universal health care proposals, such as the New York Health Act (S.3525/A.5062, Perkins/Gottfried).
Convene the Labor Support Task Force of the Campaign for New York Health.
Lead the national Universal Health Care Action Network (UHCAN), which works to link state and local health care justice coalitions to national health and social justice initiatives.
Promote robust implementation of and improvements to the Affordable Care Act in New York.
Undertake various leadership roles in Health Care for All New York.
Defend important social and health care programs in Congress, such as Medicare, Medicaid, Child Health Insurance, Affordable Care Act, and Social Security.
Lead the statewide Renew the American Promise (RAP) campaign, and its NYC affiliate the No Bad Grand Bargain network, which focus on federal budget issues.
Participate in the leadership bodies of Medicaid Matters New York, Hudson Valley Access to Health Care Coalition, and Physicians for a National Health Program's NY Metro Chapter.
Produce original programming for WBAI's "Health Action" show, and our own "Health Care on the Air" monthly cable TV show.
Represent consumers to New York City's Population Health Improvement Program.
Thank you for your donations, and for all you do to fight for health care justice in New York and across the U.S.  Best wishes on the rest of your summer!