As the end of this month nears, individuals and families who lack health insurance are flocking to sign-up for affordable coverage through New York's new health benefits exchange, known as "New York State of Health".  If enrolled in a plan by March 31st, they will escape an additional tax next year, provided they don't qualify for a special exemption (see complete list at www.healthcare.gov/exemptions/).  Meanwhile, advocates and activists are hitting the streets, church halls, community centers, etc. in one last effort to find the uninsured and get them enrolled in a health plan.
The Good News!
Financial Assistance:  The vast majority of applicants will likely qualify for:
No-cost coverage through Medicaid if they have low or no income (approx. $15,000 for an individual.)
No-cost or very low cost coverage for most children through New York's "Child Health Plus" program (up to approx. $94,000 for a family of four.)
Premium subsidies to help them purchase private "Qualified Health Plans" (QHPs) offered on the exchange, per a sliding-scale based on family size and income.  The subsidies are available to individuals who make up to approx. $45,000 annual income, and up to $94,000 for a family of four.
Additional help paying for deductibles, co-pays, and co-insurance if they have modest incomes just above the Medicaid eligibility level.
Thanks to the historic Affordable Care Act, much more affordable health coverage is now available to uninsured New Yorkers through New York State of Health.  Premium prices have, on average, dropped 53% compared to 2013 prices.   As of March 24, one week out from the enrollment deadline, over a million New Yorkers had created an account and completed an application, and over 700,000 had completed the process and enrolled in a health plan.  These numbers are higher than anticipated projections.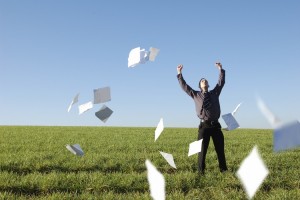 Where and How to Get FREE HELP Enrolling in Coverage:
Via the state's website:  www.nystateofhealth.ny.gov  (includes a live chat function to provide assistance)
Via the state's Call Center:  855-355-5777 (Mon.-Fri. from 8 a.m. to 9 p.m.; Sat. from 9 a.m. to 1 p.m.)
Via community-based "Navigators" in each county/borough (http://info.nystateofhealth.ny.gov/IPANavigatorSiteLocations)
 Via "Certified Application Counselors" (CACs) at local hospitals and community health centers
Via traditional insurance agents and brokers (note: they are not allowed to charge commissions.)
People can also contact New York's designated Consumer Assistance Program known as "Community Health Advocates" (www.communityhealthadvocates.org or 888-614-5400).  This program, created and funded under the ACA, is a statewide network of community-based organizations that provides insurance counseling to people.  They can also refer people to Navigators and answer basic questions about enrollment in plans.  Some of them may also Navigators who can enroll people, while others are not.
After the "2014 Open Enrollment" period closes on March 31st, people can still enroll in a plan in the following circumstances:
Low-income people who qualify for Medicaid can enroll at any time (up to approx. $15,000 annual income for an individual, or higher income amounts depending on family size.)
Children can enroll in Family Health Plus at any time (up to $94,000 annual income for a family of four.)
Small employers (50 or less full-time workers) can purchase coverage for their employees at any time.
People who have special "life changing" events (marriage/divorce, birth of a child, move to a new town/state/region, age-off of parent's plan, lose or change jobs, etc.) are allowed to enroll in QHPs at any time.
Some caveats:
DON'T DELAY!  Uninsured people should start the process as soon as possible.  As the deadline approaches, Call Center phone lines will be busy, websites will slow down, and Navigators and CACs will be booked up for appointments.  ACT NOW!
People on Medicare don't have to worry about any of this – they stay in the separate Medicare system just as is.
Workers who have employer-sponsored insurance that complies with Affordable Care Act (ACA) standards also don't have to worry about any of this.  Check with your human resources dept. to confirm if your current coverage is OK.
FINALLY… our job as those who care….
Reach out to the uninsured to provide them with this basic information
Encourage them to go online or call the Call Center to get things started …NOW!
Help them create an online account and get the basic information entered about their family size and expected income for 2014
Get them to a Navigator, CAC, insurance broker or agent for in-person assistance in enrolling in a plan, if needed