On Sunday, Sept. 21, the streets of Manhattan will be filled with tens of thousands of people participating in the People's Climate March, and health care justice advocates will be there too!  The march is being held in advance of a special United Nations session on Climate Change that will immediately precede the organization's annual meeting of its General Assembly.  Organizers are hoping that the march will be on the magnitude of the 2003 march against war in Iraq and the anti-nuclear march of 1981, each of which drew very large crowds (in the hundreds of thousands.)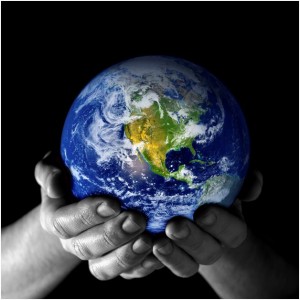 The march will be organized in six sections, each with its own "theme".  The health contingent will be at the head of the second section, whose theme is "We Can Build the Future."  We'll be directly following the trade union contingent, and right behind the major health care unions such as 1199 SEIU United Healthcare Workers East, the New York State Nurses Association, and others.  The section will form up along Central Park West above Columbus Circle from W. 66 to 72nd Streets.  Participants will be able to enter from W. 72nd St., and are urged to arrive between 10-11 a.m., as the march will step off starting around 11:30.  Large crowds are expected, so people are urged to arrive early.  When you enter the section, walk toward the front to find the health groups.
Prior to the march, a special press conference focusing on climate change and health will be held at 9:30 a.m. outside Roosevelt Hospital, located at 59th St. and 10th Avenue in Manhattan.  Those scheduled to speak include Oliver Fein, MD (Professor, Weill Medical College, Cornell Univ.), Erica Frank, MD, Professor, University of British Columbia), Robert Gould, MD (President, Physicians for Social Responsibility), Corey Johnson (Chair, NYC Council Health Committee), Judy Sheridan-Gonzalez, RN (President, NYS Nurses Assoc.), Susan Spieler, PhD (Director of Continuing Education, Training Institute for Mental Health), and Catherine Thomasson, MD (Exec. Dir., Physicians for Social Responsibility).
Some of the groups involved in organizing the health contingent include (in alpha order) ACT UP/New York, Alliance of Nurses for a Healthy Environment, Climate 911, Healthcare Now NYC, International Transformational Resilience Coalition, NYS Nurses Association, Metro NY Health Care for All Campaign, Physicians for a National Health Program, Physicians for Social Responsibility, Psychologists for Social Responsibility, and the U.S. Climate and Health Alliance, among others.
Full information on the Public Health contingent can be found here.
General information on the march overall can be found here.