Tues. Dec. 20 ,2016:
National Day of Speak-Outs for Health Care!
 "Medicare, Medicaid, CHIP and ACA…  Don't You Dare Take My Health Care Away!"

Share YOUR story about what your health coverage means to you, your family, your patients, your community!
NYC Speak-Out:  12 noon
Outside the office of Rep. Dan Donovan, 265 New Dorp Lane, on Staten Island
Rep. Donovan is the only member of the House Republican Majority from NYC.  His district covers all of Staten Island, and parts of southwest Brooklyn (Bay Ridge, Dyker Heights, Bensonhurst, and Graves End.)
Rep. Donovan and his colleagues are poised to repeal the financial underpinnings of the Affordable Care Act (ACA), and family planning programs as soon as they convene in early January.  However, they have no plan for what will replace the ACA, and say to just trust them, that they'll figure something out in the next 2-3 years.  In the meantime, the insurance markets for individuals, families, and small employers will deteriorate and quickly collapse.  The amount of uninsured in the US will double to 60 million people, including 3 million more New Yorkers.
Soon thereafter in the spring, Rep. Donovan and his colleagues plan to move forward to radically change and drastically cut funding for Medicare, Medicaid, the State Child Health Insurance Program (CHIP), and employer-provided coverage.
It's all hands on deck time for 2017 for those of us who believe in health care for all!
Come join with our Staten Island neighbors and share your health care story.  Let us know what Medicare, Medicaid, CHIP, and the ACA means to you and your family.
We know It's not particularly easy for many of New Yorkers to travel to Staten Island.  However, for the next two years (at least), the road to protecting and improving our nation's health care programs for New Yorkers goes directly across the harbor.  It's also a lovely boat ride that passes the Statue of Liberty and Ellis Island, both good reminders of our nation's democracy and why we do the social justice work that we do together.
For those coming from Manhattan, we'll be meeting up at the Staten Island Ferry Terminal located at South Ferry.  Arrive by 10:45 a.m. so that we can all take the 11 a.m. boat together (and the ride is free!)  Then we'll all take the Staten Island Railroad (a regular subway fare, so bring your Metrocard) down to New Dorp, and Rep. Donovan's office is a short 5-minute walk from the station.
If you can't join us in person, give a call around noon that day to one of Rep. Donovan's offices to share your story:
718-351-1062 (Staten Island)
718-630-5277 (Brooklyn)
It doesn't matter if you're one of his constituents or not.  Remind him that because he's the only member of the House Majority from NYC, he has a special responsibility to protect and improve health care for ALL New Yorkers, not just those who live in his district.
Thanks for all you do in the fight for health care for all and health care justice, in New York and across America.
Sponsoring Groups:  Campaign for NY Health * Caring Across Generations * Children's Defense Fund of NY * Citizen Action of NY * Community Service Society of NY * CWA Local 1102 * Health Care for All NY * Make the Road NY * Metro NY Health Care for All * MoveOn * National Advocates for Pregnant Women * NYC Coalition to Dismantle Racism in the Health System * NY State Nurses Assoc. * Organizing for Action * Physicians for a National Health Program, NY Metro Chapter * Professional Staff Congress, College of Staten Island Chapter * Raising Women's Voices-NY * Sustainable Staten Island
_________________________________________________________________________________________________________
Tues. May 24, 2016:  "Get on the Bus!" for Universal Health Care in New York!

Annual Albany Advocacy Day for the "New York Health Act" (S. 3525-A/Perkins, A.5062-A/Gottfried)
Schedule of activities:
10 a.m. — Briefing at 1199SEIU, 155 Washington Ave. in Albany
11:30 a.m. — Rally in West Capitol Park
1-3 p.m. — Meetings with legislators' offices
Bus transportation available from NYC – RSVPs & more info at www.nyhcampaign.org
_________________________________________________________________________________________________________
Fri. May 6, 2016:  "National Nurses Day" Rallies to support the "Campaign for Patient Safety"
NYC rallies:
11 a.m. — Brooklyn Borough Hall, 209 Joralemon St. (at Court St.)
12 noon — Bronx County Court House, 851 Grand Concourse (at 161st St.)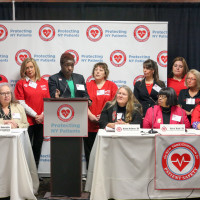 This campaign is comprised by many health care unions and consumer groups.  It is promoting the "Safe Staffing for Quality Care Act" (S.782, A.8580-A), now before the NY State Legislature.  When enacted, it will:
make sure there are enough nurses at the bedside of New York patients
set a cap on the number of patients a nurse is responsible for at any given time
establish safe nurse-to-patient ratios in all New York hospitals and nursing homes
require hospitals to staff nurses in the specific unit for which they are trained (i.e. an ER nurse should be trained in ER care)
require hospitals to be more transparent about their staffing ratios.
_________________________________________________________________________________________________________
Thurs. May 5, 2016:  Verizon Strike National Day of Action 

NYC Action:
1 p.m. – Gather outside Verizon HQ, 140 West St. (at Vesey St.) in lower Manhattan.
March to Verizon Wireless Store at 100 Wall St. (at Water St.) for a rally at 2:30 p.m.
Verizon workers, represented by the Communications Workers of America, have been on strike for 4 weeks now.  They have been working without a contract for 9 months because the company refuses to negotiate a fair contract with them.
Among the key sticking points are health care benefits.  The company wants "givebacks" from the good, comprehensive coverage workers have now.  At the beginning of this month, the company cancelled the health coverage for all striking workers.
More info and to take support action:  www.standuptoverizon.com
_________________________________________________________________________________________________________
December 4, 2015 @ 12 noon
PFIZER'S Rx FOR AMERICA: 
Dodge U.S. Taxes, Stash Profits Offshore, Stick the Rest of Us with the Tab
A press conference and protest outside Pfizer's World Headquarters, 42nd Street and 2nd Avenue (NW corner) in Manhattan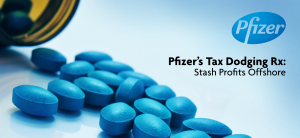 Pfizer is one of the world's largest and most profitable drug companies.  It just announced that it is merging with the small Irish drug company Allergan.  The main reason is to lower their tax rate by technically moving overseas via a "corporate inversion".  But it's all a sham because Pfizer will still keep all its U.S. operations here, making millions of dollars.
Tax dodging is nothing new for Pfizer.  It hasn't paid its full taxes in years by using a variety of business schemes.  Meanwhile, they rake in millions in profits by charging sky-high prices for its products, which forces up health insurance rates and rips-off Medicare, Medicaid, ADAP, and other government programs.  [See: www.americansfortaxfairness.org]
Many large corporations engage in a slew of scams to dodge U.S. taxes, and Pfizer is one of the worst offenders.  When these companies don't pay their fair share of taxes, the federal government doesn't have enough money to pay for vital social and health care programs that many New Yorkers rely on to get by.
But there's some good news!
The "Stop Corporate Inversions Act" (S.198, H.R.415) in Congress will make it hard for large profitable companies like Pfizer to desert America for offshore tax havens, and will make large U.S. subsidiaries of small foreign parent firms pay its taxes if it is still managed and controlled from within the United States.  New York's Sen. Charles Schumer can champion this bill and push it through by the end of this year IF he makes it a priority.
Sponsored by [list in formation]: Citizen Action of NY, Fiscal Policy Institute, Democracy for NYC, Doctors Council, Metro NY Health Care for All, MoveOn, NYS Alliance for Retired Americans, No Bad Grand Bargain, Restore the American Promise, UFT Retired Teachers Chapter
_________________________________________________________________________________________________________
 June 16, 2015:
Protect New York health insurance consumers' rights and robust industry oversight!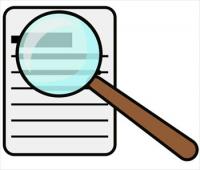 Since 2011, New Yorkers have benefited from a strong, pro-consumer "prior approval" system of annual rate review when health insurers want to raise their premiums, whereby state regulators rule on and adjust proposed increases as they deem warranted.
Suddenly, as the 2015 state legislative session draws to a close this week, a pro-industry "rate review" bill has come out of nowhere and appears to be moving.  S.4540/A.7439, Seward/Cahill, would:
negate any meaningful impact of the current public comment process that enables consumers to object to proposed premium increases.
place unworkable time constraints on state regulators to review an insurer's premium rate increase proposal.
impose industry-favorable standards on regulators to use in making any determinations.
Consumer advocates and allies fought hard for several years to put the state's prior approval system in place.  Previously, insurers ruled the day.  Under the old system, premium rates skyrocketed, typically by double-digit annual increases.  Since then under the new system, they've gone up much more modestly as state regulators have often granted less than insurers initially requested.  Insurers don't like this new system at all and claim it's "too political." 
This new bill would effectively return New York to the bad old days.  It has already passed the State Senate and now awaits action in the Assembly in the next day or two.
What you can do TODAY:  Call Assembly Health Committee chair Kevin Cahill (518-455-4436) and tell him you oppose any rollback of New York's "prior approval" health insurance rate review system.  Tell him to stand on the side of strong consumer protections instead.
_______________________________________________________________________
May 20, 2015:
Assure an Assembly Floor Vote on Universal Health Care!
 
New York State Assembly Speaker Carl Heastie has promised a floor vote on the New York Health Act (A.5062) before the end of the 2015 Legislative Session (which concludes by June 19th.)  Assembly Health Committee Chair Richard Gottfried, lead sponsor of the bill, expects the bill to be taken up by June 5th.  Currently, 80 of the Assembly's 150 members are co-sponsors, so passage is promising – here's the list of sponsors.
What Supporters Can Do:
Contact the bill sponsors to thank them for their support, and ask them to thank Speaker Heastie for his commitment to a floor vote.
Sign an online "thank you petition" to Speaker Heastie.
Organizations can submit legislative memos on the bill to Assemblymember Richard Gottfried's office.
Watch the debate and vote from the Assembly Visitors' Gallery (located on the 4th floor of the Capitol) or streaming online
Read full background on the upcoming vote here.
_______________________________________________________________________
May 5, 2015:
"Get on the bus!" for Universal Health Care in New York

The "New York Health Act" (S.3525/A.5062, Perkins-Gottfried) would create a fully-public universal health care program covering all New Yorkers.  In sum, it would provide comprehensive benefits with no out-of-pocket costs, with access to almost all health care providers across the state.  It would be paid for by combining various federal health care funding streams (Medicare, Medicaid, CHIP, ACA, etc.) with sliding-scale assessments on employers' payrolls, and new taxes on individuals' non-wage/investment income, all going into one public trust fund.  The program would be administered by a public entity, thereby eliminating the role of private insurers and their narrow provider networks in paying for and providing health care services.  The Act has been endorsed by scores of unions, community groups, health professional associations, and faith-based organizations, along with a few political parties and local governmental bodies.
On Tuesday, May 5th, New Yorkers from all corners of the state will be converging on Albany to meet with Assemblymembers.  We'll be talking with them about:
the importance of New York building on the success of the ACA by moving ahead with a universal health care program.
how the New York Health Act provides a very good way to do that.
the goal of making an affirmative political statement in favor of universal health care by holding a floor vote on the bill before the end of this year's legislative session in late June.
People can RSVP for FREE transportation here.  There's a special union-sponsored bus leaving from Bellevue Hospital in Manhattan, along with vans leaving from various neighborhoods across the boroughs.  If you're getting there on your own, click here for the day's schedule and parking info.
Please be sure to RSVP for the day here, regardless of your transportation needs, so that organizers can make adequate preparations for the day.
_______________________________________________________________________
April 23 & 27, 2015:
"People's Congressional Candidates Forums: The Federal Budget and Other 'Front Burner' Issues"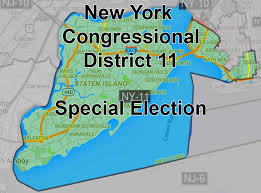 Time to show up, ask 'em questions, and hold 'em accountable!
There's a special election for Congress taking place on Tues. May 5th in New York's 11th Congressional district, which includes all of Staten Island and the southern Brooklyn neighborhoods of Bay Ridge, Bensonhurst, Dyker Heights, and Gravesend.  The candidates are Staten Island District Attorney Daniel Donovan (Republican), City Councilmember Vincent Gentile (Democrat), and community activist James Lane (Green).  Whoever is elected will immediately face decisions on a number of crucial matters starting on his first day at work. These include the impacts of the Congressional budget resolution on Medicare, Medicaid, Children's Health Insurance, the Affordable Care Act, and a variety of other social programs.  (See our blog post of March 31st for all the gory details here.)
No Bad Grand Bargain, a citywide coalition of cross-issue advocacy groups working on federal budget issues, is joining forces with local community groups and unions in the 11th District to sponsor 2 "People's Congressional Candidates Forums" in both parts of the district to focus on federal budget issues:
Thurs. Apr. 23, 7:30 p.m. at Good Shepherd Lutheran Church in Bay Ridge (7420 4th Ave. at 73rd St.; take R train to Bay Ridge Ave. and walk south along 4th Ave.)
Mon.  Apr. 27 at 7 p.m. at the College of Staten Island, Center for the Performing Arts (2800 Victory Blvd.)
We urge all interested persons to attend these important forums to ask the candidates about their positions on the federal budget and health care programs that millions of New Yorkers rely on.
Sponsoring groups include [list in formation]:  Brooklynwide Interagency Council of the Aging; Common Cause New York; Communications Workers of America, Locals 1102, 1109, and 1180; Metro New York Health Care for All Campaign; MoveOn; New York State Nurses Association; New York Statewide Senior Action Council; No Bad Grand Bargain; and the Professional Staff Congress, Staten Island Chapter
_______________________________________________________________________
December 16 & 17, 2014:
Sign-Up to Speak-Up for Universal Health Care in New York
The New York State Assembly Health Committee is holding public hearings across the state during December to take testimony from New Yorkers with regard to the "New York Health" bill (A.5389-A/S.2078-A) to create a fully-public universal health care program for New York.
The New York City hearing will be Tues. Dec. 16 starting at 10 a.m. at New York University's Global Center for Spiritual and Academic Life, 238 Thompson St., 5th fl. Grand Hall, in Greenwich Village.
The Long Island hearing will be Wed. Dec. 17 starting at 10 a.m. at the Nassau County Executive and Legislative Building, 1550 Franklin Avenue in Mineola.
Other hearings will be held in Syracuse on Dec. 4, Rochester on Dec. 8, and Buffalo on Dec. 10.  A final hearing will be held at the beginning of the 2015 legislative session in Albany on Jan. 13 in Hearing Room B of the Legislative Office Building.
People can sign-up to attend as an observer or to testify at:  www.assembly.state.ny.us/comm/Health/20141105/
Each hearing will be preceded at 9:30 a.m. by a press conference featuring the bill's lead sponsors in the New York State Senate (Bill Perkins) and Assembly (Richard Gottfried), along with local residents and members of the Campaign for New York Health.
______________________________________________________________________
Sept. 21, 2014:
Join the Health Contingent in the People's Climate March!
On Sunday, Sept. 21, the streets of Manhattan will be filled with tens of thousands of people participating in the historic People's Climate March.  Health care justice advocates will be there too, and we invite you to join us.  We'll be forming up the health contingent of the march along with our colleagues in various health care unions and professional associations.  We invite you to join us!
You can read all the details here.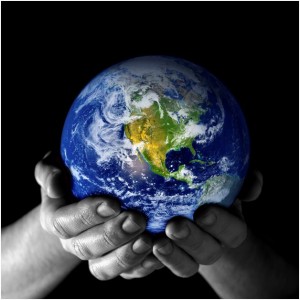 Please invite your friends, family, and neighbors to join us!   See you there!
______________________________________________________________________
August 14, 2014:
Celebrate and Support Social Security on its 79th Anniversary!
It's America's most popular government program. Social Security works for all New Yorkers and our families!

Press Conference and Rally:  THURSDAY, AUGUST 14 @ 11 a.m.
Outside the Social Security Administration NYC District Office:
155-10 Jamaica Avenue (at Parsons Boulevard), in Queens
(Take the E, J, or Z train to Jamaica Center/Parsons-Archer station, and walk north 1 block along Parsons Ave.)
Speakers to be announced
 Sponsors [list in formation]:  Alliance for Retired Americans, American Federation of Government Employees Local 3369, Corona Program for the Elderly, Center for Independence of the Disabled-NY, Elmhurst/Jackson Heights Senior Center, Institute for Puerto Rican and Hispanic Elderly, Metro NY Health Care for All Campaign, No Bad Grand Bargain, NY Statewide Senior Action Council, Restore the American Promise, Social Security Works, Teamsters Local 237 Retiree Division, Workers United Retiree Association, 1199 SEIU Retired Members Division
 More info and to sign-on as a sponsor:  212-925-1829
 _________________________________________________________________________________________________
June 13, 2014:  Stop Insurers from Undermining New Yorkers' Right to Choose How We Receive Medicines!
(Read the background on this issue here.)
What YOU can do:
Call

YOUR

State Senator (518-455-2800) and ask him/her to support the "Anti-Mandatory Mail Order" bill (S. 3995B)
Call Senate Majority Co-Leaders Dean Skelos (518-455-3171) and Jeff Klein (518-455-3595) and urge them to bring the bill to a floor vote despite Sen. Seward's obstinacy.
The 2014 Legislative Session ends by this coming Friday, June 20, so ACT NOW!
 __________________________________________________________________________________________________
May 7, 2014:
CALL REP. MICHAEL GRIMM AND REP. JOE CROWLEY!
TELL THEM TO OPPOSE NEW "TAX CUT EXTENDERS" THAT WILL BENEFIT LARGE WALL STREET CORPORATIONS WHO SHIP JOBS AND LAUNDER PROFITS OVERSEAS TO AVOID PAYING TAXES! 

(These companies include GE Capital, Hewlett-Packard, Citigroup, Ford, Prudential Financial, IBM, Morgan Stanley, Microsoft, Goldman Sachs, AT&T, Verizon, General Motors, Wal-Mart, Pfizer, American Express) 
Rep. Grimm: (718) 351-1062
Rep. Crowley: (718) 779-1400
<br>TELL THEM TO FIGHT TO CLOSE CORPORATE TAX LOOPHOLES AND GIVEAWAYS INSTEAD!
TELL THEM TO MAKE WEALTHY, MULTI-NATIONAL COMPANIES "PAY THEIR FAIR SHARE" OF TAXES!
If Congress enacts these "tax cut extenders", the federal budget deficit will go up. They may then go after large spending cuts to important domestic programs like Social Security, Medicare, Medicaid, Food Stamps, Meals-on-Wheels, and cancer research …to make up the difference!