In recent decades, the political fight over how to combat growing gun violence has become an endless back-and-forth between "gun rights" vs. "gun control". Meanwhile, gun violence incidents in schools and colleges, movie theaters, outdoor plazas, churches, and other public settings continue unabated. Hundreds have died or been wounded, and families torn apart.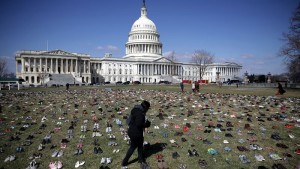 Many in the health field have long argued that a much better approach to resolve this crisis is to understand and respond to it as a public health matter, wherein research is conducted to identify causative and correlative factors, risk is assessed, broader social and community factors are addressed, and targeted services provided.
In the wake of last month's school shooting in Parkland, Florida, student groups are organizing and leading "March for Our Lives" this Saturday, March 24. While the flagship march is in Washington, DC, there will be "solidarity marches" in New York City and many other cities and towns.
Here in New York City, plans mirror the Women's March scenario from last January: The march will form-up along Central Park West in Manhattan, just north of Columbus Circle. People and groups can arrive starting at 10 a.m., entering from 72nd Street. A brief rally will be held at 11, and the march will step-off around noon, heading down into Midtown where it will disperse at 42nd Street and 6th Avenue.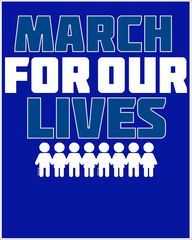 We are proud to be joining with a variety of doctor, nurse, and other health professional organizations and unions to lead a "health contingent" for the NYC march. Our message will call for reframing gun violence as a public health matter and dealing with it as such.
We invite you to join us with your group banners, and signs and posters reflecting our focus. Health professionals are also welcome to wear their professional attire (white coats, scrubs, etc.) We will gather at Lincoln Center at the center plaza fountain starting at 9:30 a.m. We will depart at 10 a.m. to join in the march, so don't be late! (…and dress warmly/in layers – it's still March!)