You're invited!
At our Leaders for Health Care Justice Annual Gala, our members, supporters, and friends gather to look back over and celebrate our accomplishments of the year, and commit ourselves to the work of the year ahead …all over some good food and drink.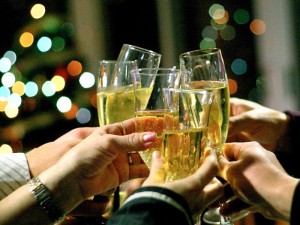 We will also recognize some worthy groups and individuals who have advanced the cause of health care justice and universal health care.  We're very excited that our honorees this year will be:
New York State Assembly Speaker Carl Heastie, for political leadership – Several major long-stalled health care proposals have moved forward under his leadership, including the New York Health Act, Safe Staffing for Quality Care Act, enhanced funding for safety net hospitals, and paid family leave.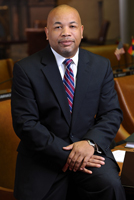 Communications Workers of America, Local 1102, for trade union leadership – For the past eight years, they have provided leadership on Staten Island to bring together local trade unions and community advocates to engage their local Congressmembers, media, and the public on issues related to health care reform, and protecting and improving federal vital health care and social safety net programs like Medicare, Medicaid, Social Security, Child Health Insurance, SNAP/food stamps, etc.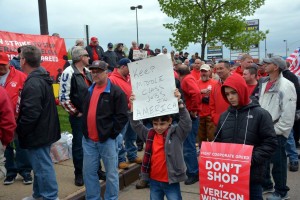 New York Paid Leave Insurance Campaign, for community leadership – For nearly two decades, they have brought together a variety of forces across the state to advocate for a state-based paid family leave program, so that family members can provide care to loved ones without fear of losing their job or a loss of income. Their goal was achieved earlier this year, and soon New York will become the fourth state to have one, and it will be the most robust in the nation.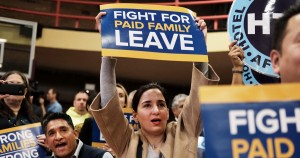 Our keynote speaker will be Althea Maybank, MD, Deputy Commissioner for the NYC Department of Health and Mental Hygiene, and Director of its Center for Health Equity.  She will inform us of her Center's important work to address racial and ethnic disparities in health and health care and how we can support it, and connect the struggle for health equity to that of universal health care.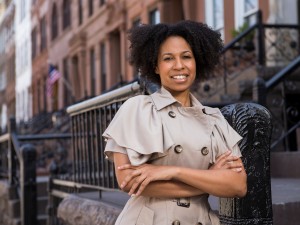 Our gala will be held on Thursday evening, December 8th, in the auditorium at District Council 1707 AFSCME, located at 420 West 45th Street in Manhattan.
You can support our Gala by attending and making a contribution.  The suggested donation is $75, but everyone is welcome, whatever you can give (more if you can, less if you can't.)  Just use the donate button here on our website to make your donation, and we'll reserve you a ticket at the door.  (If you can't make it, we'll still welcome your contribution!)
Your organization or union can also support our 2015 Annual Gala by:
Joining our Host Committee.
Placing an announcement in our Commemorative Journal.
Reserving a group of tickets (at discount.)
Contact our office (646-527-6612) for information on these group contribution options.
2017 will present us all with new opportunities and challenges under a new President and Congress, as well as a possible new balance of power in Albany.  Your financial support of our gala will provide us the resources needed to continue our mission of fostering community and labor collaboration toward our shared goal of universal health care and health care justice.
See you then!