The latest reports from the New York State Dept. of Health indicate that approximately 3 million New Yorkers have enrolled in health coverage since our state's new health benefits exchange marketplace, branded "New York State of Health", opened four years ago.  Thanks to the Affordable Care Act (ACA), the state's insurance rate is now below 5%.  That's a tremendous achievement!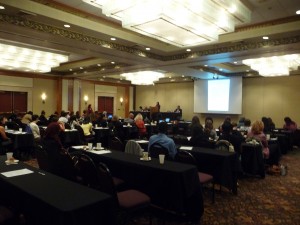 However, approximately 1 million state residents remain uninsured, and they are the hardest to reach, often living in the shadows and on the edges of our economy and society.  Many of them can enroll in public programs at any time if they have incomes less than 200% of the federal poverty level (about $24,000/year or $2,000/month.)  For those above that amount, they have to wait for "annual open enrollment periods" for uninsured people to choose a private health insurance plan.  The good news is that the next one starts next month and runs through the end of January, so now is the time to get ready to act.
To help gear up for this period, members of Health Care for All New York, one of our state's major consumer health advocacy coalitions, have joined forces again with the Healthcare Education Project, a joint program of 1199SEIU United Healthcare Workers East and the Greater New York Hospital Association, to organize another round of annual Outreach and Enrollment Summits across the state.  Since 2013, these events typically bring together of variety of stakeholders to get updates from state officials, hear from experts on outreach, enrollment, and post-enrollment issues, and talk among themselves about best practices and explore possible collaborations.
The particular focus of this year's summits is on enrolling the hard-to-reach still-uninsured, and helping people with post-enrollment problems, including how best to use their coverage to stay healthy and connected to primary and preventive care so they can avoid relying on hospital emergency rooms.
There are 8 summits happening across New York, including 5 here in the greater New York City area:
Brooklyn-Queens – Wed. Oct. 5th, from 9:30 a.m. to 1 p.m., at the Jamaica Performing Arts Center, located at 153-10 Jamaica Ave. in Jamaica, Queens. Info and RSVPs at 917-593-0032.
Staten Island – Fri. Oct. 14th, 9:30 a.m. to 1 p.m., at Project Hospitality, 514 Bay St. on Staten Island. Info and RSVPs at 917-543-3200.
Long Island – Mon. Oct. 17, 9:30 a.m. to 1 p.m., at 1199SEIU, 100 Duffy Avenue, Suite 300 West, 3rd floor, in Hicksville. Info and RSVPs at 516-418-0725
Advocates, enrollers, health care and social service providers, brokers, small business owners, and insurance professionals are all invited to attend.  We're proud to be playing a leadership role for the Bronx-Manhattan and Hudson Valley summits, and a supportive one for the Brooklyn-Queens and Staten Island ones.  Looking forward to seeing you at one of them!